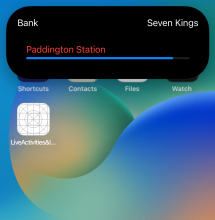 In iOS 16 Apple has introduced the new ActivityKit to work with Live Activity to display your app's most current data on the iPhone Lock Screen and in the Dynamic Island.
Meanwhile on the iPhone 14 pro family we have seen the new Dynamic Island 🏝 which is user interactive to display basically what the Live Activity is doing and to allow the user to interact with the app's live data.
Model–view–presenter is a derivation of the model–view–controller architectural pattern. In MVP, the presenter assumes the functionality of the "middle-man". In MVP, all presentation logic is pushed to the presenter.
Subscribe to iOS